Meet the Team at Winter Park Spine & Injury
Chiropractor Rex Roffler D.C.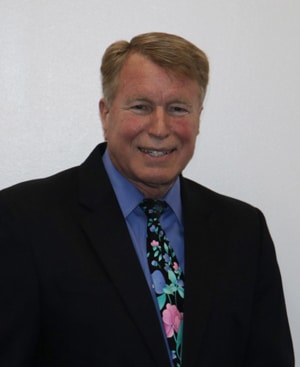 My mom thought I was crazy when I told her that I wanted to be a Chiropractor (they thought I was going to be an Orthodontist); but an Uncle changed everything.
Wow, I can still remember my first adjustment 30 some years ago — from my Uncle Keith who was a Chiropractor. I had visited his office in California and heard so many miracle stories from his patients — and then he explained to me what chiropractic was really about — the importance of the spine and nervous system, body mechanics and natural health; it all made so much sense that I changed my career path from dentistry to chiropractic.
I (Dr. Roffler) began my pre-chiropractic education at MDJC and the University of Florida; where I studied the basic sciences such as inorganic chemistry, organic chemistry, biology, along with basic physiology and anatomy courses. After completing my study there, I was accepted at Palmer College of Chiropractic in Davenport, Iowa. During my four years at Palmer, courses included biochemistry, a major emphasis on anatomy and human physiology, X-ray, diagnosis, chiropractic adjusting techniques and patient care in the Palmer College Public Clinic. After graduating in 1976 I moved to the Orlando area to establish my practice.
My philosophy on health is that true health comes from within, that is, that God put within each of us a life force.
When this life force is compromised, then disease and sickness will result. As a chiropractor, it is my privilege to assist you the patient, in turning on this life force so that you can become healthy. We do this by working with the spine ("pinched nerves") with specific chiropractic adjustments and therapy as well as dealing with other contributing factors like posture, nutrition, and exercise.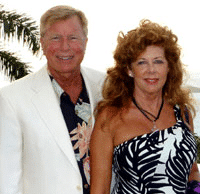 Karen (my wife) and I met over 40 years ago in Sea Scouts — I was also best friends with her brother (who also became a chiropractor). We both grew up in Miami, so we love the water, we love the outdoors — we live in the country and have rather large dogs called Anatolian Shepherds — they are our kids. We enjoy people, we enjoy entertaining, and give thanks to God for His rich blessings.
Many people are amazed when I tell them that my wife and I get adjusted (our spines checked) every several weeks. We believe that chiropractic, along with eating right, taking vitamins and other special supplements, staying away from shots and drugs, and exercise all are part of a healthy lifestyle.
Special training includes the Palmer Technique, Gonstead Technique, Thompson Technique (and advanced Thompson terminal point drop tables), Pierce Technique, Bio-cranial Technique, Pediatric adjusting, and Instrument Adjusting – which is offered for the elderly, infants, or for the person that likes more gentle treatments. Additional training has been taken in Radiology, Nutrition, Automobile Accidents, and Non-Surgical Spinal Decompression.
For people who have confirmed disc herniations and or more severe neck and back problems and symptom – we offer Non-Surgical Spinal Decompression; this is in many cases a great alternative to drugs, injections and risky surgeries. In fact I am one of a small group of doctors across the United States that is nationally certified in Non-Surgical Spinal Decompression.
We're a family-oriented practice and offer both relief and wellness care. We also work with sports injuries, auto accidents and also offer non-surgical spinal decompression for people with disc bulges, disc herniations, disc degeneration and spinal stenosis.
Additionally, we carry cutting edge, science-based, patented anti-aging products designed for people who want to reverse the aging process and stay young longer. We also have the best weight loss system on the market that burns fat and builds muscle – naturally and safely.
Many patients begin care in our office with a specific health concern and then realize that chiropractic is all about optimal health… how to get well faster and stay well longer.
My philosophy on health is that true health comes from within, that is, that God put within each of us a life force. When this life force is compromised, then disease, sickness, and a reduced quality of life will result. As a Chiropractor, it is my job to assist you the patient, in turning on this life force (removing the interference), so that you can have increased health. I do this (with help from my team – and you the patient) with specific chiropractic adjustments (alignments), along with various therapies – like Spinal Decompression; and dealing with contributing factors like weight, posture, nutrition, and exercise. Other than your eternal salvation – your health is your most important asset; let us help you regain or maintain yours!
Thanks for visiting our site. I look forward to meeting you in person and learning how we may be of service to you. Give our Winter Park office a call, or email me and let's arrange a time to explore your options.
---

We at Winter Park Spine & Injury realize that each person's health needs are special – we try to do our best to help you, the patient, achieve your own personal health goals; from short-term emergency care to wellness care. We strive for excellence in both our care and service to you. The Winter Park Spine & Injury Team collectively has more than 90 years of experience in the health care field, helping sick people feel better, and to regain their health back.
---
Karen Roffler - CA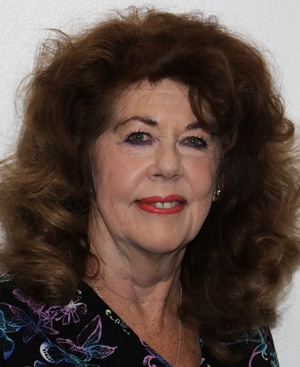 Karen is a Florida native, growing up in Miami. After attending undergraduate college at both Florida State and University of Florida, she went on to Palmer College of Chiropractic, where she graduated from the Chiropractic Assistant Program. After graduating, she went on to teach in the C.A. program at Palmer College and worked in a busy Chiropractic office in the Davenport area.
Karen has also done public speaking at Chiropractic seminars around the country. In addition, she has provided both local and national in-office consultations for Chiropractic doctors and their staff. She has also become very knowledgeable with nutraceuticals designed to help restore, optimize and vitalize a person's health in the 21st century.
Karen truly believes and strives toward helping our patients be the best they can; going the extra mile towards helping them achieve their goals.
---
Audrey Jumper - CA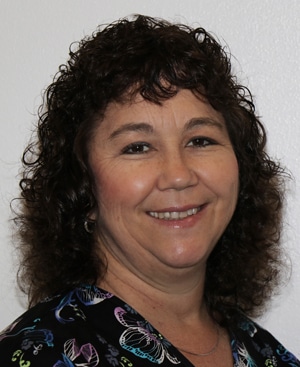 Audrey was born in California and moved to Central Florida when she was eight years old. She has 4 children; Traci & Marilyn who are identical twins and 27, Tim who is 25, and Cathy who is 23 and one grandson Grady. She lives in the country; likes animals, camping, the beach, and boat riding. In addition, Audrey has an active role at her local church – in the country.
Audrey first came to Winter Park Spine & Injury in 2007 and has been a valued team member since that time. She has worked in a variety of positions in our office and currently is our patient care coordinator which includes insurance and finances.
---
Traci Peterson - CA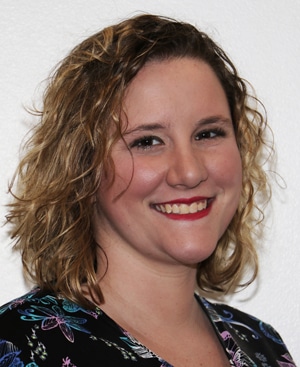 Traci has been a chiropractic patient for over half her life. As a student she struggled with scoliosis and forward head posture. During this time she learned the value of a cared-for spine. While in college she was involved in more than her share of auto accidents, and she credits her quality of life and health to chiropractic care. Traci enjoys hiking, kayaking, all sorts of animals and other business adventures.
Traci has been a valued member of Winter Park Spine & Injury for several years and is excited to help you achieve your optimum help.
Monday
7:30am - 6:00pm

---
Tuesday
8:00am - 3:00pm
---
Wednesday
7:30am - 6:00pm
---
Thursday
By Appointment
---
Friday
7:30am - 6:00pm
---
Saturday
By Appointment