Chiropractic Testimonials
---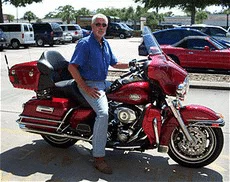 "Spinal decompression has gotten me out of pain, letting me do the things I like to do, including riding my motorcycle. Thanks to Dr. Roffler and his team."
- Jim W.
---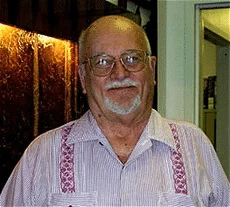 "Each morning I was having extreme pain when standing up from bed and walking for the first 30 minutes or having dull pain the rest of the day.
I had pain when bending from the waist and when lifting almost anything. The existing pain made it difficult to get into my car. It was impossible to get down to the floor or back up again without great pain.
My lower back pain was caused by three herniated discs sustained in an auto accident in September 2000. At that time, the orthopedic surgeon advised me of three choices: surgery (with a 40% success rate), injections (temporary relief at best), or manage with pain medications.
During 2007 I received in the Sunday paper a flyer from Dr. Roffler outlining his method of spinal decompression – a new term for me. After twelve treatments, I had my first totally pain-free days and became a 77 year old man with a new life.
My heartfelt thanks goes to Dr. Roffler (a doctor whom I greatly admire) and his entire team, who have become my friends.
Roffler for President (any party)!"
- Robert E.
---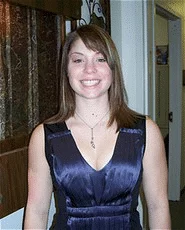 "Hello, my name is Kelly David and I am an 18 year old college student. I initially hurt my back in gymnastics and herniated my L 4-5 disc. Then most recently I herniated my L5-S1 disc in weightlifting. It hurt to do pretty much everything. From tying my shoes to sitting at my computer. I couldn't be involved in weightlifting or gymnastics. When my problem was at my worst I could hardly even walk, the pain was so bad. I was concerned if I would have continued, surgery was going to be my next option. I was recommended cortisone shots and muscle relaxers, but nothing was helping.
My mom read your ad in the Orlando Sentinel newspaper for non-surgical spinal decompression and thought that this would be a great alternative to surgery which I definitely did not want. My experience at your office has been wonderful!
Everyone here is so nice and the treatments are relaxing, painless, and make my back feel so much better. Spinal decompression has helped me tremendously by increasing my mobility and given me pain relief.
I would definitely tell another person with the same problem to schedule an appointment to find out if they are a candidate for non-surgical spinal decompression at Roffler Spinal Aid. Everyone is very nice and they really want you to be out of pain. The office is beautiful and relaxing! I love you guys!!!"
- Kelly D.
---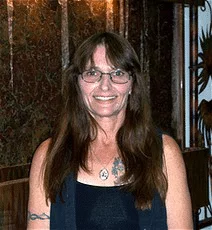 "Thank you Dr. Roffler and Spinal Aid! I just can't say it enough. Through this office, I now have hope for a bigger and brighter future! The staff is just great. Everyone there is a part of your treatment. They are all very pleasant, personable, and they really care about what they do. During each treatment I was asked how I felt, how did I want to feel, and what we as a team needed to do to make this procedure a success.
In this day in age, finding a doctor and staff who put their patients' feelings first, is not an easy task. I can tell you from personal experience that Dr. Roffler and his staff go above and beyond anything I expected!
Before coming here I was lucky enough to have a primary doctor and Chiropractor who understood my view on surgery, and my search for other ways to treat my spine. I have degenerating discs in my neck and lower back, as well as arthritis in my mid-back. I had several MRIs and exams. I even met with a neurosurgeon and an osteo-surgeon. All reports came back with the same conclusion-surgery. No other hope for relief in sight. All the doctors could do was to manage my pain with medication until I had the surgery. I was in pain and always on medication, just to function through the simplest tasks of everyday living. Not a very bright future at all.
I'd seen some info-mercials about spinal decompression on TV. I mentioned it to my doctor who readily agreed that this might help relieve some pain. Through my chiropractor, Dr. Johnston, I received information and contacted Dr. Roffler. On my first visit, Dr. Roffler let me know he couldn't treat my neck but that I was a candidate for non-surgical spinal decompression for my low back.
Before I had this treatment I spent a lot of time laying around in pain all day. I have a toddler grandson whom I adore but couldn't really enjoy before. I thank you, and my grandson thanks you, for giving him a brighter future and a healthier happier grandma who can spend a lot more time with him now. I hope they do neck decompression in the future because I'll be back.
If you're tired of pain and feel hopeless please give Dr. Roffler and his wonderful staff a try. Thanks to this office and everyone here I can now go back to living and enjoying my life instead of just watching it pass me by. God bless you all for helping me achieve my 100%."
- Wendy L.
Monday
7:30am - 6:00pm

---
Tuesday
9:00am - 12:00pm
---
Wednesday
7:30am - 6:00pm
---
Thursday
12:00pm - 4:00pm
---
Friday
7:30am - 6:00pm
---
Saturday & Sunday
Closed